HISTORICAL OLD TOWN OF PIRNA
The gateway to Saxon Switzerland
Varied and diverse gastronomic offers invite the curious and the gourmets alike to linger and complement your day's visit to Pirna.
Conquer Sonnenstein Castle, the bastions and fortifications from the 18th century as well as the terraced gardens from the 19th century.
The country palace of Zuschendorf and the town church of St. Marien are always worth a visit. You can find culture in the well-known Tom Pauls Theater and "Ostalgie" in the DDR Museum Pirna.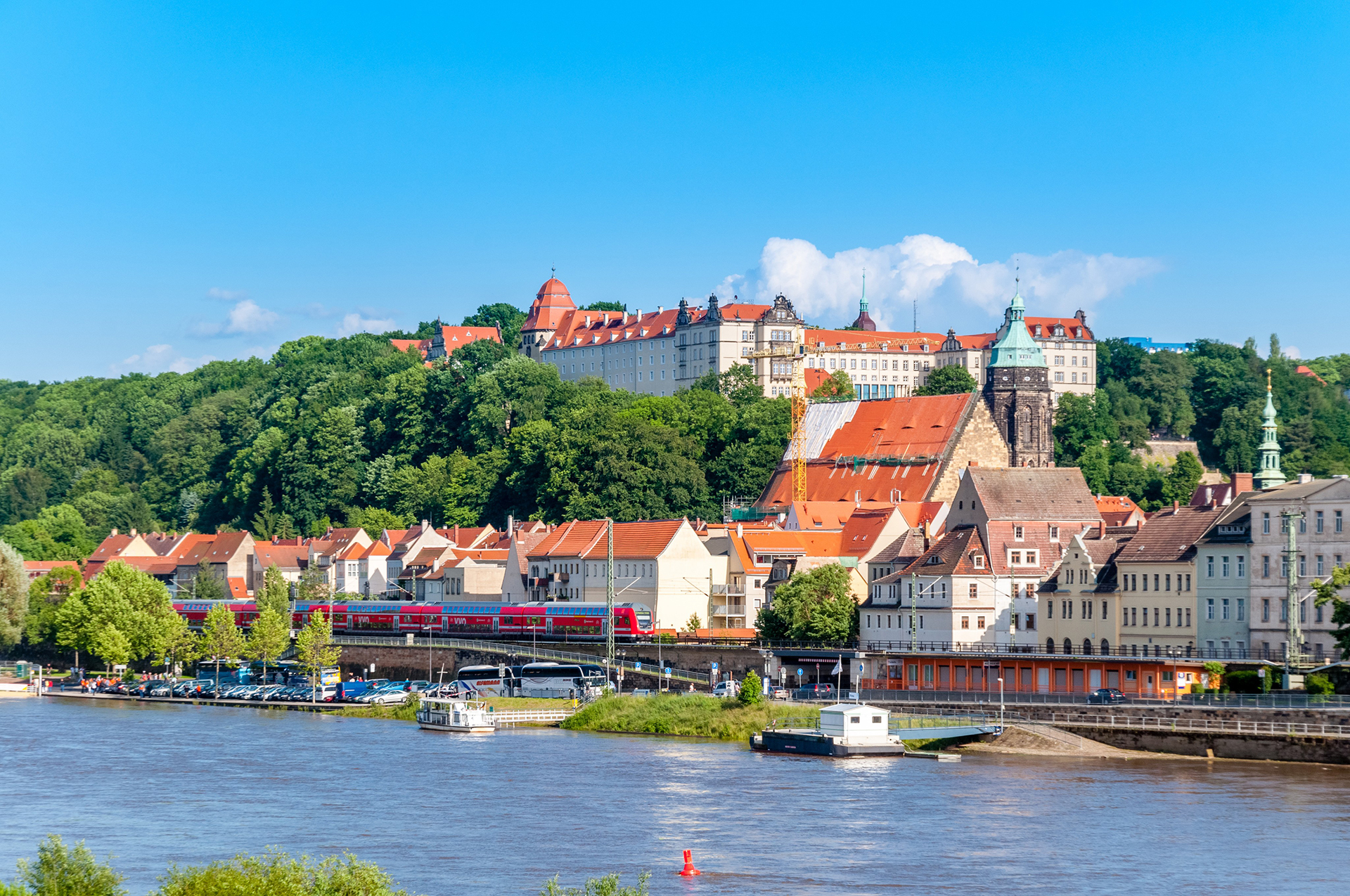 SONNENSTEIN CASTLE
history up close
The significant landmark high above Pirna's old town was already mentioned in the 13th century. The castle, which has now been extensively renovated, has experienced many eras and functions. Today it is the administrative headquarter and a magnet for visitors with a café, beer garden, castle park and an experience for little treasure hunters.
Built as a fortress, it was used as a castle for centuries and later became part of the Holocaust during the Nazi era. Today's memorial in the castle reminds of the history of this place with a permanent exhibition.