Camping by the lake
Refreshment and nature very close
A summer day at the natural lake rounds off every day or weekend.
The spacious sunbathing lawn invites you to picnic and relax, and the large beach area with sand and a shallow entrance into the water is not just for parents with children. For sporty persons, there are six beach volleyball courts not far from the water.
A model sports club with its own jetty is also located on the lake.
(www.msv-saechs-schweiz.de)
Mobile toilets in both entrance areas with twice-weekly cleaning ensure a clean environment.
opening hours
April to October 7:00 a.m. to 10:00 p.m., then the site is closed, October to April open all day.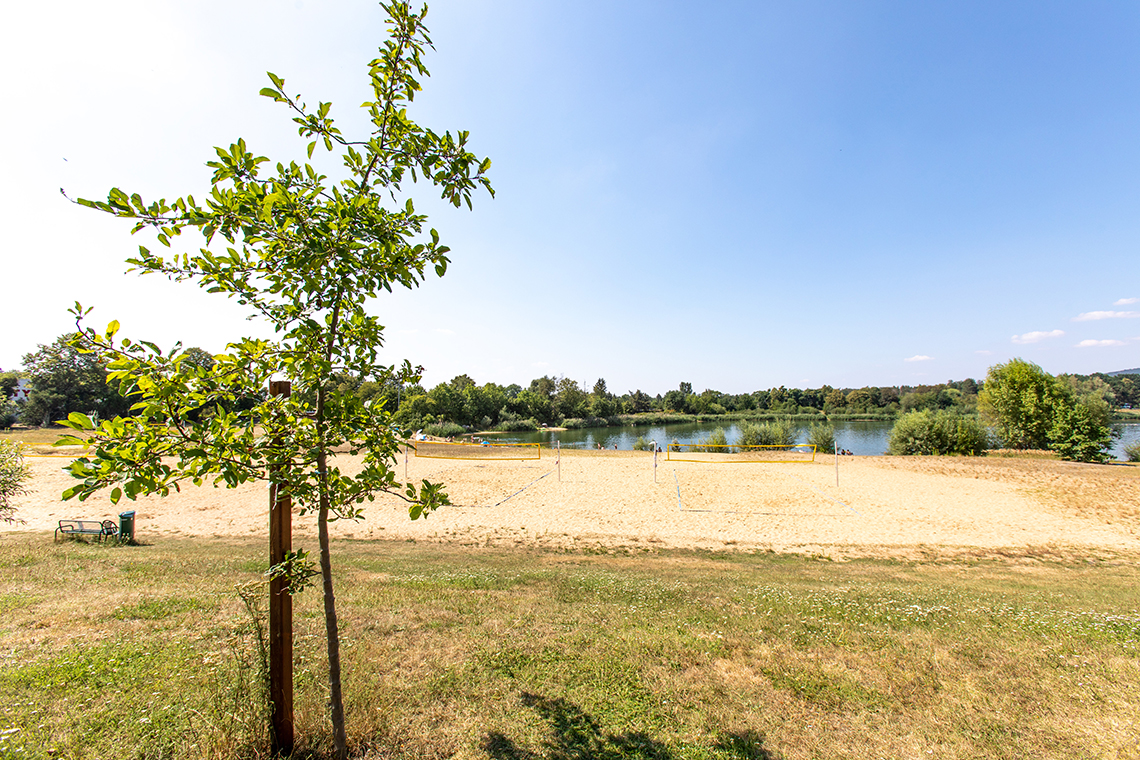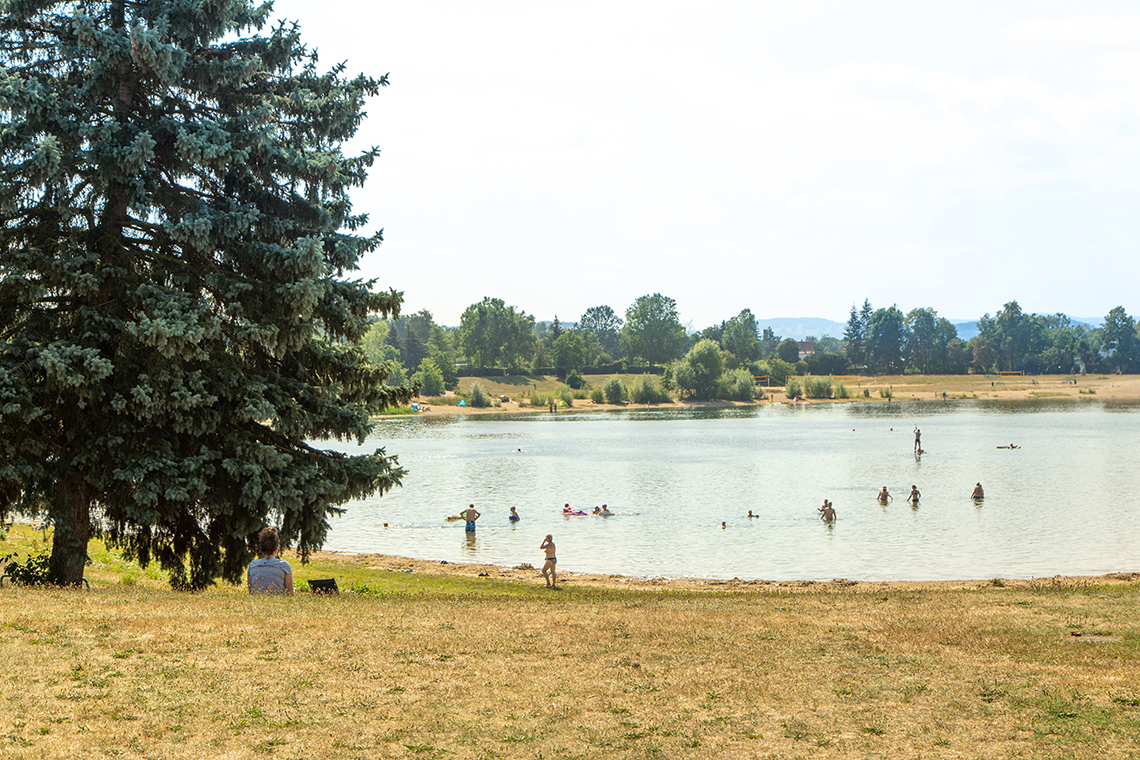 Important information
In order to enable you to have a relaxed and safe stay at the lake, please note the following information:
Swim at your own risk!
Fishing permitted with a fishing license
private SUP use allowed (no rental!)
Use of motorized boats not permitted
Parking near the nature campsite
Approx. 150 free parking spaces in the outer Pillnitzer Straße car park
Approx. 300 free parking spaces in the Söbrigener Weg car park
IMPORTANT DOCUMENTS